About Us
Unique Windows & Doors manufactures and installs the best possible windows and doors solutions for home renovators and extenders, builders and property managers.
High Quality Materials & Aluminium Systems
Craftsmanship & Service Excellence
Your Satisfaction is Guaranteed
Our Story
We've Been Fabricating and installing aluminium windows and doors since 2001
our commitment
At Unique we are passionate about delivering outstanding window and door solutions that meet the real needs of our customers.
Not only do our experienced people provide superior performance products, but we are also committed to making your project as easy as can be.
Our team ensures tidiness, timeliness and work safety.  We minimise any disruption to the life of renovators and home extenders, we partner with builders and architects to optimise their own project.
Our Process
We listen to your problem and your objectives; then we select quality and innovative aluminium systems and glass solutions which guarantee the right performance for the purpose.
All the windows and doors that we craft and install match the demands of our 21st century lifestyle and expectations.
You get the benefit of our knowhow and our resources; we bring you the latest technical excellence and the perfect look to enhance your property.
Why you can safely Choose Unique Windows & Doors
Superior solutions & easy installations
Experienced Professionals
The Unique team is highly trained and has years of experience. In fact the owner-operators of Unique have been in the construction industry most of their working life.
So you can be confident that you deal with someone who understands your needs. We will find the right solution, and help you make a smart choice between options. You know that you receive sound advice you can trust, smart recommendations that help you make the right choices.
And the quality of our work speaks for itself long after the windows and doors have been designed, custom-made and installed.
Superior Aluminium Systems
Style and performance combined into optimal solutions, that is what you can expect from the windows and doors we make for you.
Our sleek aluminium systems are perfect to frame the view and let the light in.
They can also enable major energy efficiency improvements and protect from our increasingly challenging climate. And sound insulation is becoming increasingly valuable.
Designed, produced and assembled locally, right here in Victoria, our windows and doors meet the high quality standards your project deserves.
Customer Satisfaction Focus
Our customers say that they are happily surprised by their "Unique experience". We solve their problems and take their fears away.
They are delighted by our helpful advice, quick response time, our uncompromising craftsmanship, our scheduling flexibility, and friendly customer service throughout their project.
Our business has been growing through repeat business and referrals. That is proof that we meet, and often exceed, customer demands and expectations.
MEET THE UNIQUE TEAM – TAKING CARE OF YOUR PROJECT
Office Location
13 Leader St., Truganina
Victoria, 3029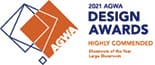 Open Hours
M-F: 7:30am – 5pm,
Sat: 9am – 12pm
NOTE:
To visit our showroom and discuss your project:
Bookings are essential
contact us here
Email
contact@uniquewindows.com.au